About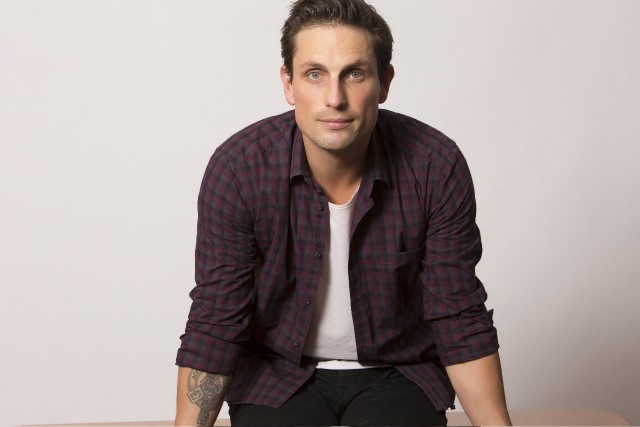 2014 was a huge year for Cam Knight, with a 5 star review of his Solo Show 100 Percenter. The show gained a national Comedy Festival Run of sold out shows and an encore performance at the Sydney Comedy Store also selling out in late August and playing in both the Canberra Comedy Festival in 2015 but also the Perth Fringe and receiving a Fringe Award nomination for Best Comedy.
Cam featured on the 2014 Sydney Comedy Festival Gala on the Comedy Channel and appeared on ABC TV's Back Seat Drivers being called back for 2 more episodes and ABC's 'Soul Mates' as well. He appears a an ensemble comedian featuring in the brand new ABC show 'How Not To Behave', premiering in July, 2015.
He has lapped the country with huge theatre shows, comedy clubs, corporate comedy and festival performances such as Splendour in the Grass and Rotto Fest on Rottnest Island. 2015 has seen Cam embark on a huge festival run in Australia. Performing to sellout crowds at the Adelaide Fringe, Melbourne International Comedy Festival, finishing up in Sydney for the Sydney Comedy Festival and once again being invited to perform and encore performance at The Sydney Comedy Store in June.
2016 has seen Cam reprise his role as Dan Bingle on ABC's Soul Mates 2, feature in a brand new sketch show coming to ABC2 titled Wham Bam Thankyou M'am and co-host a brand new show to Channel 9 called Unreal Estate which is currently on air and also available to watch online.
Rewind a few years now.
After studying acting in Adelaide S.A., Cam moved to Melbourne to pursue a career. After some time spent in Melbourne he somehow 'fell into' doing stand up comedy and improvised comedy which helped land him a support cast role in the Channel 7 sketch show Big Bite. He's not forgotten his acting roots and has appeared on Blue Heelers twice. The late Linda Gibson played his mum. Recently he starred in a 15 minute short film called What's the Matter?,directed by Lee Rogers. It had its world premiere at the L.A Short Film Festival. It also featured at the 2007 Flickerfest in Bondi Beach. Cam also ticked a huge box by landing the role of Josh, one of the lead roles in the smash hit comedy, Certified Male, created by one of his childhood idols, Mr Glynn Nicholas, in 2012.
Cam worked for Foxtel and the Comedy Channel for five years as a presenter. He hosted various shows including Chain Reaction, We'll call you, Hit & Run Series 2, The World Comedy Tour 2005, The FHM Lara Croft Challenge, Thank Comedy it's Friday, Cam & Charlie's Guide to the Festival and the first and second series ofStand up Australia, a stand up show which showcased some of the best local and international acts around. Stand up Australia aired five nights a week and at close to 120 episodes is the longest running show Foxtel has ever done episodically. He's interviewed and performed alongside some of the best comics in the world during the Melbourne comedy festival from Demetri Martin to mike Wilmot to Stephen K. Amos as well as some of Hollywood's finest like Seth Green' Will Ferrell and John C. Riley.
He's supported Michael Winslow from Police Academy fame and also Wil Anderson at The Sydney Opera House.
In 2008, Cam shot Comedy Slap Down for Fremantle Media/The Comedy Channel and was heavily involved in improv around Sydney performing with Impro Australia. He was also a key performer in Celebrity Theatresports at the Enmore in 2007 and 2008.
2008 also saw cam perform in the critically acclaimed play Hilda at the Seymour centre in Sydney. He was also nominated for Best Male Presenter that year for his work on the Comedy Channel. He lost to Barnsey (fair enough).
Cam has hosted a variety of corporate events and fundraisers including The Tour de Cure Bond Night at the Ritz cinema, Tour de Cure Sex and the City 2 night at the Orpheum Astra, awards luncheon Madison Magazine Rock 'n' Roll Awards Night, The Star Awards, Sony's launch of Sing Star, Face of Origin 2010, heats of the Triple J Raw semi & state finals, The Flight Path Music Festival and The McGrath Foundation Luncheon at the Golden Slipper to name a few.
An adventure addict cam has in recent years gone snowboarding in Iran and has just completed the 2009 tour de cure cycle challenge from Brisbane to cairns (late May- June). Tour de Cure's mission is to raise funds to help find a cure for cancer. In addition to his continued work as a stand up comedian Cam is currently hosting various comedy nights at the comedy store in Sydney plus touring around Australia as often as he possibly can.
What They Say…
"For an easy win at this year's comedy festival, don't miss Cam's charming yet irreverent take on fatherhood, which will leave an indelible impression that may affect your own parenting for the better, but possibly for the worse."
★★★★½ The Herald Sun – March 2015
"When it comes to working a room their isn't a single comic that even comes remotely close to his ability. In that respect Knight stands alone as the master of all masters."
★★★★★ The Last Laugh – April 2015
★★★★★ "Cam Knight's show has it all…Knight will have you in stitches from the first minute till the last…this show will be one of the best at this year's Fringe and is a must see." – Amelia Broadstock, The Adelaide Advertiser, Feb 2014
Read the full review
★★★★ "GIVE the guy a comedy knighthood, for crying with laughter's sake. Cam Knight is the king of going off on an audience-led tangent and somehow finding his way back to where he wanted his story to be" – Jo Schulz, Herald Sun, April 2014
★★★★ "Mastered his art…..Brutally funny." – Herald Sun, 2013
"Pure chemistry…a great raconteur; relaxed and in control knows how to relate to the audience"- The Melbourne Age
"Amiably hilarious" – The Daily Telegraph
"We sometimes struggle having people mingling in and spending some time with each other at a work function. I don't know if it happens at your workplace. Ours is a pretty healthy workplace, but we still have this issue. We decided to add some good old entertainment to the standard free food & drinks to our last EOFY function and had Cam Knight performed a half hour show for us. The choice couldn't have been better. The numbers on the attendance list were up, staff kept asking one to another if others were going and when the day came, we had an exceptional turnout.
Cam sought directions about the content of the show in person and we all had a wonderful time. He nailed the audience and chose appropriate topics that would make us laugh. He had bothered to learn a little about us, which added a few jokes about ourselves. He entertained us not only with wonderful stories and good jokes, but with wonderful acting. Some of his poses and faces were hilarious. He also interacted nicely with the audience. All in all, a great success"
Kind regards,
Maria Vazquez | Executive Assistant