About Cam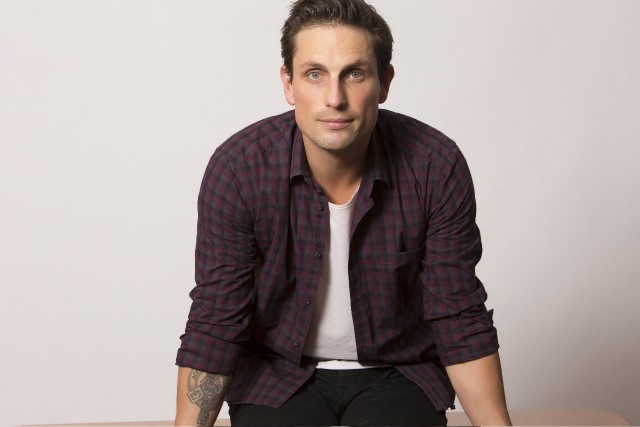 Cam has been an actor and stand up comedian for the past 16 years and was the co-host of a brand new show on Channel 9 called Unreal Estate alongside Kate Langbroek in 2016. He has regularly appeared on the Today show, co-hosted Studio 10 on Channel 10 and can be heard as a weekly co-host on Triple M's Merrickville and The Weekenders with Dan Ginane in Sydney.
As well as performing sell out shows across the country and receiving 5 star reviews and award nominations, Cam featured at the televised Montreal Just for Laughs Festival at the Sydney Opera House in 2015 as well as the televised Sydney Comedy Festival Gala on the Comedy Channel.
As an actor he's featured on Ch 7's Big Bite, Blue Heelers, ABC's 'Soul Mates', Wham Bam Thankyou M'am and was also cast in the ABC series How Not to Behave.
Prior to all this you might remember him from his time on Foxtel where he hosted a variety of television shows over his 5 year tenure, including We'll Call You, Hit and Run season 2, Thank Comedy Its Friday, Australia's Next Top Model, Chain Reaction, the improv comedy show Comedy Slapdown and the hit show Stand Up Australia as well as regular appearances on W Channel, Channel V and Fox 8. In 2008 he was nominated for an AACTA Award for Best Male Presenter, losing out to Jimmy Barnes.
Cam has interviewed some of the best comedians in the world including Wil Ferrell, John C Reily, Tim Minchin, Stewart Lee, Dimitri Martin, Jason Burn, Seth Green, The Umbilical Brothers, Wil Anderson, Sam Simmons and even John Cleese to name a few.
He has lapped the country with huge theatre shows, comedy clubs, comedy and fringe festivals, corporate comedy and music festival performances such as Splendour in the Grass and Rotto Fest on Rottnest Island. Cam's latest comedy festival show, Momentous, toured to Perth, Brisbane, Melbourne & Sydney. Selling out shows and receiving rave reviews.
As a corporate comedian and MC Cam has hosted and performed for a plethora of different companies including:
Madison Magazine
Star Awards
McDonalds
Hungry Jacks
Sydney AFL
Ceasarstone
Malouf Group
Direct Electrical
Mener Group
Healthscope
Foxtel
Deutsche Bank
Commonwealth Bank
Reviews for 'Momentous':
" ★★★★★ From the minute Cam comes to the stage the laughs come thick and fast…not to be missed." Theatrepeople 2017
""There is never a silent moment in the audience as he dares to go where other comedians will not.
The thing I loved about Cam is that he's real, his topics are real, his issues are real, his performance is real. He doesn't do cheap humour and there was never a false laugh from the full crowd." The Plus Ones
"he is the master of his stage…Cam Knight is an excellent night out" -pop culture-y 2017
"'stand-up' at its best and most laid-back…the show is fast and fun, real and ever-surprising. The (MICF) audience were hooked from the beginning: and as the show cruised along, the response got warmer, and laughter louder. Cam's delivery is so natural and confident that 'Momentous' is a real audience-performer partnership-experience." Weekend Notes 2017
Reviews from previous years shows:
★★★★½  The Herald Sun 2015
"When it comes to working a room their isn't a single comic that even comes remotely close to his ability. In that respect Knight stands alone as the master of all masters."
★★★★★ The Last Laugh 2015
★★★★★ "Cam Knight's show has it all…Knight will have you in stitches from the first minute till the last…this show will be one of the best at this year's Fringe and is a must see." – Amelia Broadstock, The Adelaide Advertiser 2014
★★★★ "GIVE the guy a comedy knighthood, for crying with laughter's sake. Cam Knight is the king of going off on an audience-led tangent and somehow finding his way back to where he wanted his story to be"  – Jo Schulz, Herald Sun 2014
★★★★ "Mastered his art…..Brutally funny." – Herald Sun 2013
"Pure chemistry…a great raconteur; relaxed and in control knows how to relate to the audience"- The Melbourne Age
"Amiably hilarious" – The Daily Telegraph
Testimonials:
"Cam was a consummate professional, who was very easy to work with and very receptive to feedback.
Being MC for an event in a large room housing almost 700 people is no mean feat, but Cam controlled the room well, striking the right balance between formality and humour throughout the night."
Sam Canavan –  
Media & Communications Coordinator AFL Australia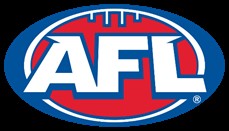 "Thanks so much for organising Cam Knight.  He was brilliant and very easy to work with.  Very professional in his approach and I would not hesitate to book him again if the need arises.
Thanks and have a great night."
Kind Regards,
Samantha Macbain

"Cam was fantastic, made everyone laugh and it's definitely something everyone will remember for years to come. "
Amy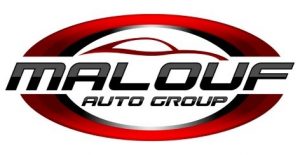 "I did my research at various comedy venues and Cam was everything I thought he would be. Funny for both men and women customers without being too over the top. Approachable, courteous, intelligent humble etc. etc. A perfect fit for what my company wishes to be assosciated with."
Darrell

"There are very few comedians that you'll see in your lifetime that can do what Cam Knight can. He is quick, witty and extremely funny. He has the crowd captivated from the second he steps on stage till the very end. Engaging the audience with interaction and the way he weaves the story and makes the audience part of the performance is genius."
Todd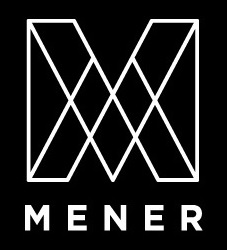 Cam was great, I had a great laugh and so did everyone. It was a difficult room to work being very long but he did a fantastic job and is a really lovely guy.
We loved having him at our dinner.
Please pass on our thanks."
Jess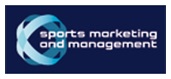 "We sometimes struggle having people mingling in and spending some time with each other at a work function. I don't know if it happens at your workplace. Ours is a pretty healthy workplace, but we still have this issue. We decided to add some good old entertainment to the standard free food & drinks to our last EOFY function and had Cam Knight performed a half hour show for us. The choice couldn't have been better. The numbers on the attendance list were up, staff kept asking one to another if others were going and when the day came, we had an exceptional turnout.
Cam sought directions about the content of the show in person and we all had a wonderful time. He nailed the audience and chose appropriate topics that would make us laugh. He had bothered to learn a little about us, which added a few jokes about ourselves. He entertained us not only with wonderful stories and good jokes, but with wonderful acting. Some of his poses and faces were hilarious. He also interacted nicely with the audience. All in all, a great success"
Kind regards,
Maria Vazquez | Executive Assistant